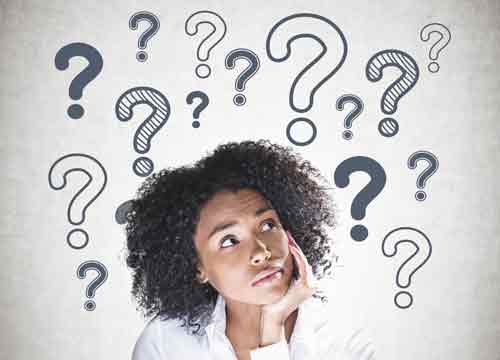 Many of us do not attend funerals regularly, so it can be hard to know what to say and do to comfort friends or family in their time of need. Here are some frequently asked questions about funerals, visitations, and expressing sympathy.
What is the difference between a funeral & a memorial service?
A funeral and memorial service both serve the same purpose – to honor and celebrate the life of your loved one with friends and family.
The term "funeral service" refers to a gathering where the body of your loved one is present, giving guests and family the opportunity to say a final goodbye in person. This service is normally held within a week of the death.
A "memorial service" is held without the body present, and can be held at any point after the death. Memorial services can be held after cremation takes place, or after burial takes place in a private ceremony. Sometimes more than one memorial service is held if a large number of family members or friends live out-of-state, or if the deceased had special ties to another community.
Why should I have a ceremony at all?
A ceremony is a time for family and friends to gather and pay tribute to your loved one. While nothing can take away the pain of your loss, it can be comforting to see the impact that your loved one had on friends, classmates, co-workers, and others in the community. In difficult times, it can be consoling to rely on traditional expressions of grief and loss that a funeral provides. Watching the memorial video and listening to speakers and special music allows you to focus on your loved one's life, rather than their death.
It is often said that the funeral service is really for the living. A ceremony serves not as a clichéd point of closure, but as a milestone in your life after the passing of your loved one.
What do I do at a visitation?
A formal visitation provides a time and place for you to offer the family your expression of sorrow and sympathy. Visitation is typically held at the funeral home, and the deceased is typically present so that you can pay your last respects.
When you arrive, go to the family and express your sympathy. If you were an acquaintance of the deceased, but not well-known to the family, immediately introduce yourself. Conversation about the deceased is natural, as is crying.
If offered by the family, it is customary, but not mandatory, to show your respects by viewing the deceased and, if you desire, spending a few moments in silent prayer.
Always sign the guest book using your full name, and if you were a business associate of the deceased, note your company affiliation.
What does it mean when the funeral is "private"?
This type of service is generally held for family members and close friends, and is by invitation only. Sometimes a visitation is held for friends and other associates to come and pay their respects. Cards and other expressions of sympathy are always appreciated, and should be sent to the funeral home or the family's home.
How long should I stay at a visitation?
The amount of time you spend at a visitation is discretionary. Once you have expressed your sympathy to each member of the family and spoken a few moments to those you know well, it is acceptable to leave, although you may wish to stay longer.
What is appropriate dress for visitations and funerals?
It is no longer necessary to wear black when you go to a funeral. Dress should be conservative and should be selected to indicate dignity and respect for the family and the deceased.