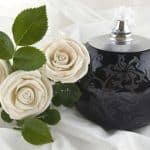 A direct cremation is another inexpensive funeral option and occurs when the deceased is cremated shortly after death without any funeral service or other formal ceremony. Thornton's Funeral Home will obtain the death certificate and required permits and cremate the body.
Once the deceased is cremated, the ashes are placed in an urn which can be buried below or above ground, scattered, or kept by the family. Just as with coffins, there are several urn options available. Thornton's is happy to assist you in making your selection.
Please visit our FAQ page for answers for commonly asked questions regarding cremation.